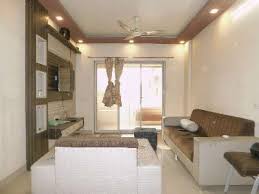 Buying a property is a dream come true for many people. For some people, it is a good investment. In Mumbai, property price is soaring of late. Due to congestion, buyers also do not have many options for buying residential properties in proper Mumbai. Thus, they look for properties at the city outskirt. Recently, Ambernath West region of Mumbai Metropolitan has become a popular destination for the property buyers as well as investors. Those who are seeking 3 BHK flat for sale in Ambernath West Maharashtra, one can possibly find plenty of options. Many posh residential projects are coming up at this region to offer high-class living standard and luxurious living experience to the dwellers.
So, why should not buy a property or residential apartment in Ambernath instead of proper Mumbai city? There are many reasons. In the following section, those reasons have been listed.
Get Properties at Lower Cost:
Not all property buyers have a high budget to purchase the properties. Since Mumbai is one of the most popular cities of India and also considered as a hub for art and commerce, buying an apartment in this city will be a costly affair. Instead of staying at proper Mumbai if one chooses a property at city outskirt, they shall be able to get a property just at their budget. At Ambernath West neighborhood of Mumbai, different kinds of residential real estate projects are coming up to suit the needs or demands of different buyers. At an affordable budget, one can surely get an exceptional property at this place.
Get Better Quality Properties:
The price one pay for a property in Mumbai City will fetch you better residential properties at Ambernath West region. Getting a 3 BHK property in Mumbai is an extremely costly affair. Nevertheless, one may end up getting properties that are not enough spacious and well-furnished. If one chooses residential apartments at Ambernath West, they shall find high quality and luxurious properties in your budget. These apartments come as parts of the residential hub or complex where all sorts of facilities are available for the residents.
Peaceful Living – Far from Urban Cacophony
In Mumbai, property buyers often do not find enough satisfaction due to the noisy surrounding. If they love to live in a place where they shall get peaceful as well as calm ambiance, and should invest in the apartments at Ambernath West. A lot of greenery, chirping birds and noise-free aura will welcome one and all in Ambernath neighborhood of Mumbai metropolitan.
Excellent Infrastructure:
In Ambernath West, major IT projects and parks are coming up. This region is well planned and also poised with excellent infrastructure. Schools, colleges, hospitals, and all other civic facilities will be easily approachable.
So, for all those who are thinking about buying properties, it is the right time to invest in 3 BHK flat for sale in Ambernath West Maharashtra. Exceptionally planned residential real estate projects offer top-class properties to buyers at this place.
Thus, to conclude when it comes to buying a property near Mumbai, the buyer takes a few things under consideration. Buyers need good quality property, peaceful surrounding, luxurious facilities, seamless connectivity to major transport hubs and business or IT parks, etc. Apart from that, buyers also want proximity to Mumbai city. All these things will be in offering at residential properties in Ambernath West region.